Carnival Kingdom 2018. The primary reason we traveled to Toronto for Caribana 2018.
Last year, my wife and I visited Toronto for my niece's wedding during Caribana weekend. We enjoyed an amazing fete called Carnival Kingdom, featuring the biggest and best soca performers from all over the Caribbean, including Machel Montano, Bunji Garlin, Fay-Ann Lyons, Ravi B & Karma, Lyrikal and many more. We danced, jumped and partied for 5 hours with 10,000 of our closest friends while being a mere 20′ away from our favorite stars.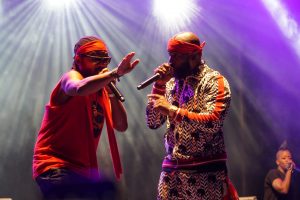 My wife and I, along with our friends from Georgia, Florida, New York and Trinidad decided to travel to Toronto from August 3-6, 2018 for Caribana. In May, we bought VIP tickets for Carnival Kingdom. We knew the lineup of singers and musicians would be incredible. We eagerly anticipated this big event, scheduled for the Saturday night. In mid June, the promoters – SOS Fest Inc. – announced the venue: Improve Home Improvement Supermall in Vaughan, Ontario, a suburb of Toronto. Carnival Kingdom 2017 was held in a similar parking lot in a different Toronto suburb last year, and went off without a hitch. We did not anticipate any issues. We got dressed and drove about 40 minutes from our hotel to the event site in Vaughan.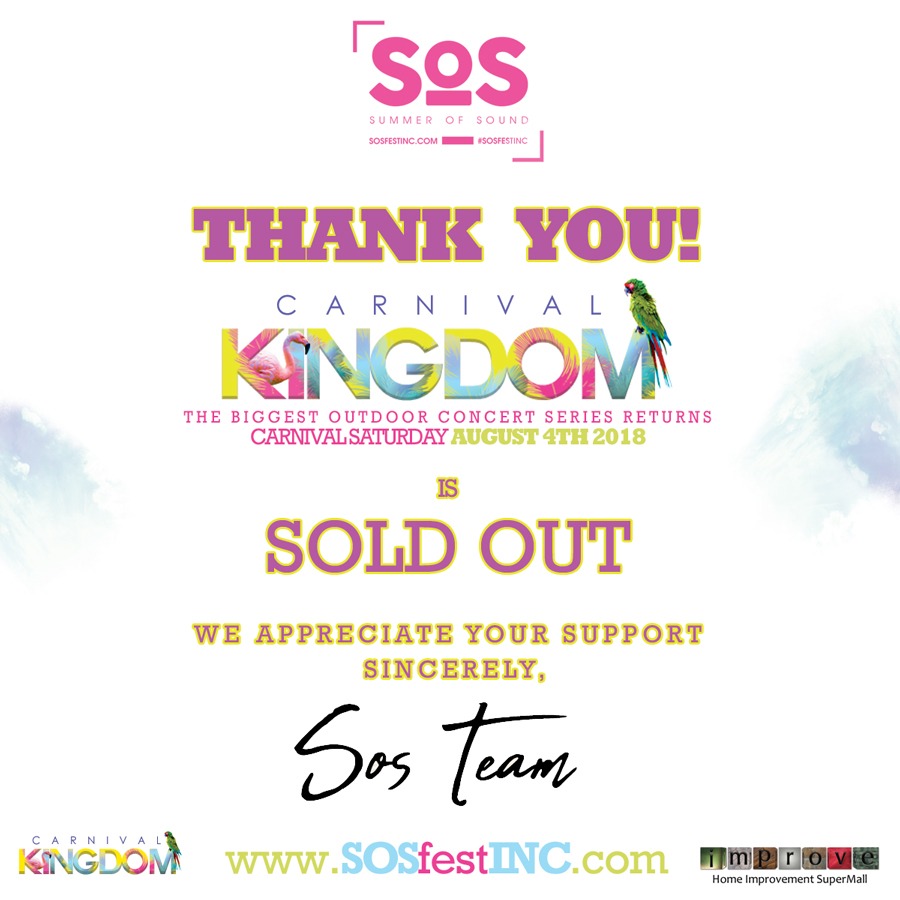 Where are the cars? Why is the place so dark? The road leading to the venue – which is just a barricaded section of a shopping center parking lot – was quiet. There were some cops cars with flashing lights at the driveway entrance. We lined up behind four cars. One-by-one, the drivers pulled up to speak with the cops. And the first three drove off. The driver in front of us got into an animated argument with the cops, then drove off angrily. WTH?!? Now it was our turn to speak with the officers. "The event is canceled." WHAT?!? "The city pulled the permits a couple of hours ago."
We're now in disbelief. Why would the city of Vaughan pull the permits? This is a big show – the top performers from the Caribbean are making their only appearance here. I pulled ahead and stopped at the side of the road. We checked social media sites, I texted the organizers, we're talking to other drivers who are now in the same predicament. I find some posts on Instagram where people fans of some of the artistes were discussing the same situation. The event was indeed canceled, and we were left holding our tickets.